Using Sunbeds Over 40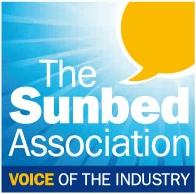 This podcast gets The Sunbed Association's view on why we happily fry on a beach for hours without regulations yet wouldn't dream of going on a sunbed because "they give you Cancer".  Don't close your mind before you hear this because that's not what we do over 40.
The Sunbed Association is at the forefront of promoting responsible tanning and our members are committed to delivering an excellent, informed service to all their customers.  Our work goes beyond the tanning salon environment.  We are in regular liaison on a whole range of issues and initiatives with government departments and agencies, regulatory bodies and authorities, scientists, lobbyists and of course the media.  We are committed to ensuring the sunbed industry has a voice with opinion formers, policy decision makers and all those who may have an influence on the vitality of our industry.
LISTEN TO THE PODCAST HERE