Su-Man Refining Facial Polish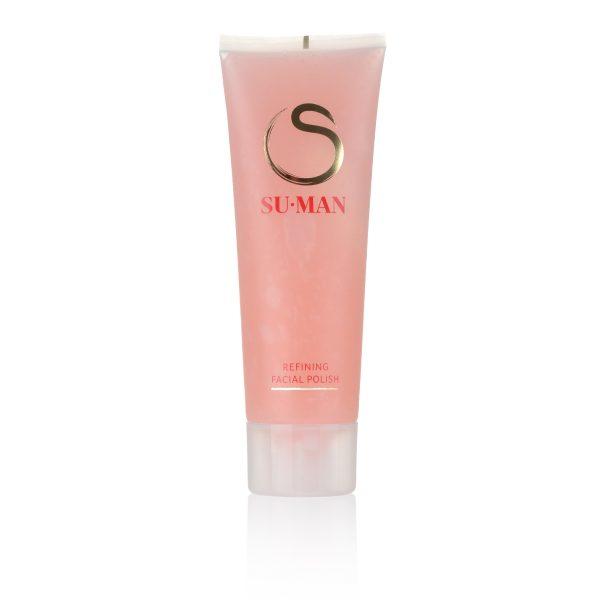 This is a great product!  The brand says,
"Revive and renew tired skin with this specially formulated exfoliator containing watermelon and gingko biloba leaf extracts to delicately smooth away dull dry skin without physical exfoliant. The potent blend of ingredients fights free radicals, has anti-inflammatory properties and with other vitamin-rich enzymes promotes skin cell regeneration.
"Massaging into skin transforms this lightweight gel into tiny particles, buffing the complexion into a silky refined and rejuvenated radiance."
Watch how to use the product