12 Month Subscription Box - SEPTEMBER 18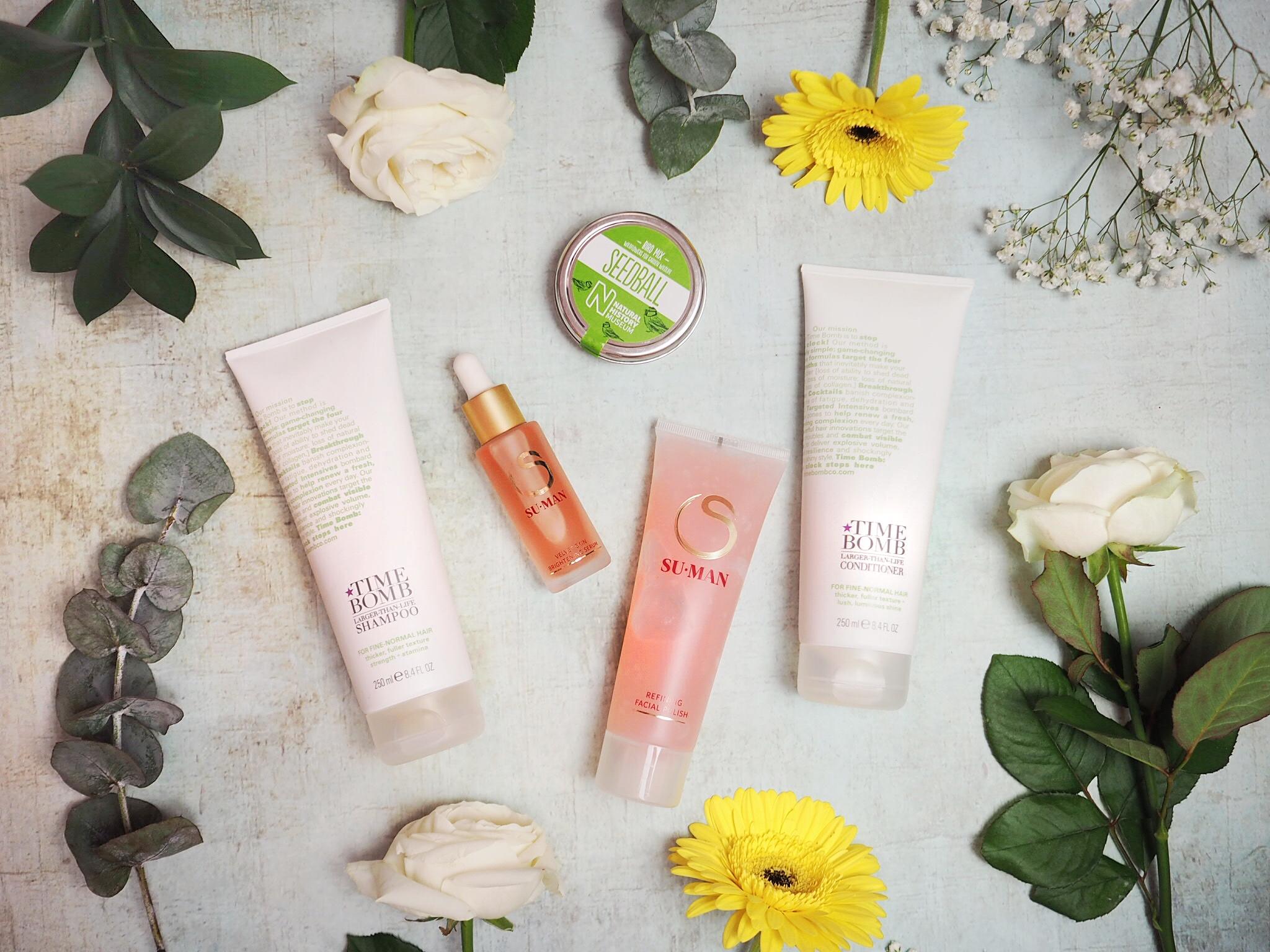 It is officially Autumn!
As September comes in clearly, ALL of us are revisiting our skincare for the new season.  Autumn brings winds, colder days and a change in sunlight so our skin reacts accordingly and we may need new products to supplement, such as a serum and so we've brought you one of the best.
Su-Man is an amazing faciaiist who works with A-listers such as Frieda Pinto, Juliette Binoche and Joely Richardson, but what separates her out are the manual techniques she fits around the use of the products.  We've got her incredibly Velvet Brightening Serum (RRP £90) and Facial Polish (RRP £38) in the box this month, but to really get the best out of them you need to watch the videos for the serum HERE and for the polish HERE (both are in our video section as well with a bit more info on the products. 
I'd also further recommend watching another video about how Su-Man massages her face as this is the key behind getting the most out of her products.  You can see this last video HERE so do watch it, it's fascinating!
I've also included Time Bomb's amazing Larger Than Life Shampoo (RRP £17) and Conditioner (RRP £17).  They are formulated to make hair look thicker, as thinning hair can be a challenge as we get older.  Sulphate free, non-irritating and packed with ingredients to care for colour these are amazing shampoos that will will perk your hair up just as much as Su-Man will feed your skin!
Finally, your treat this month is something good.  
I've included a tin of Seedballs (RRP £5.99), there's 20 in each tin but I'm not trying to put you to more work.  Each Seedball contains 100 seeds of native flowers specifically chosen to encourage butterflies and bees while deterring pests through the inclusion of chilli powder and the dry clay casing.  If I'm honest, I was going to send you some bulbs, as it's bulb planting season, but who needs a box of treats to be adding to your workload as bulbs take a bit of time to get in the ground, plus your garden space might be limited.
These I see as something you scatter.  
It could be in your own garden, it could be on urban soil local to you that needs a bit of a jolly up.  The seeds are hardy to polluted environments, you just need to drop them and give them a bit of a water and you're off.  Plant now or in Spring, up to you, but I see it as our way of making the world a bit brighter (use responsibly, clearly...)
PODCAST!
Lauren Chiren is this month's podcast and her amazing work to get menopausal women cut some slack at work.  She had no idea that she was going through the menopause in her early thirties and was staggered at how much it affected her.  She's got some amazing stats and insight into what you can ask for if it is affecting you badly and some tips on how to keep symptoms as much at bay as possible with a few changes to your lifestyle.  Check her out HERE or the link is in our Podcast section, as ever.
Otherwise, have a great month and catch up next time!