12 Month Subscription Box - OCTOBER 2018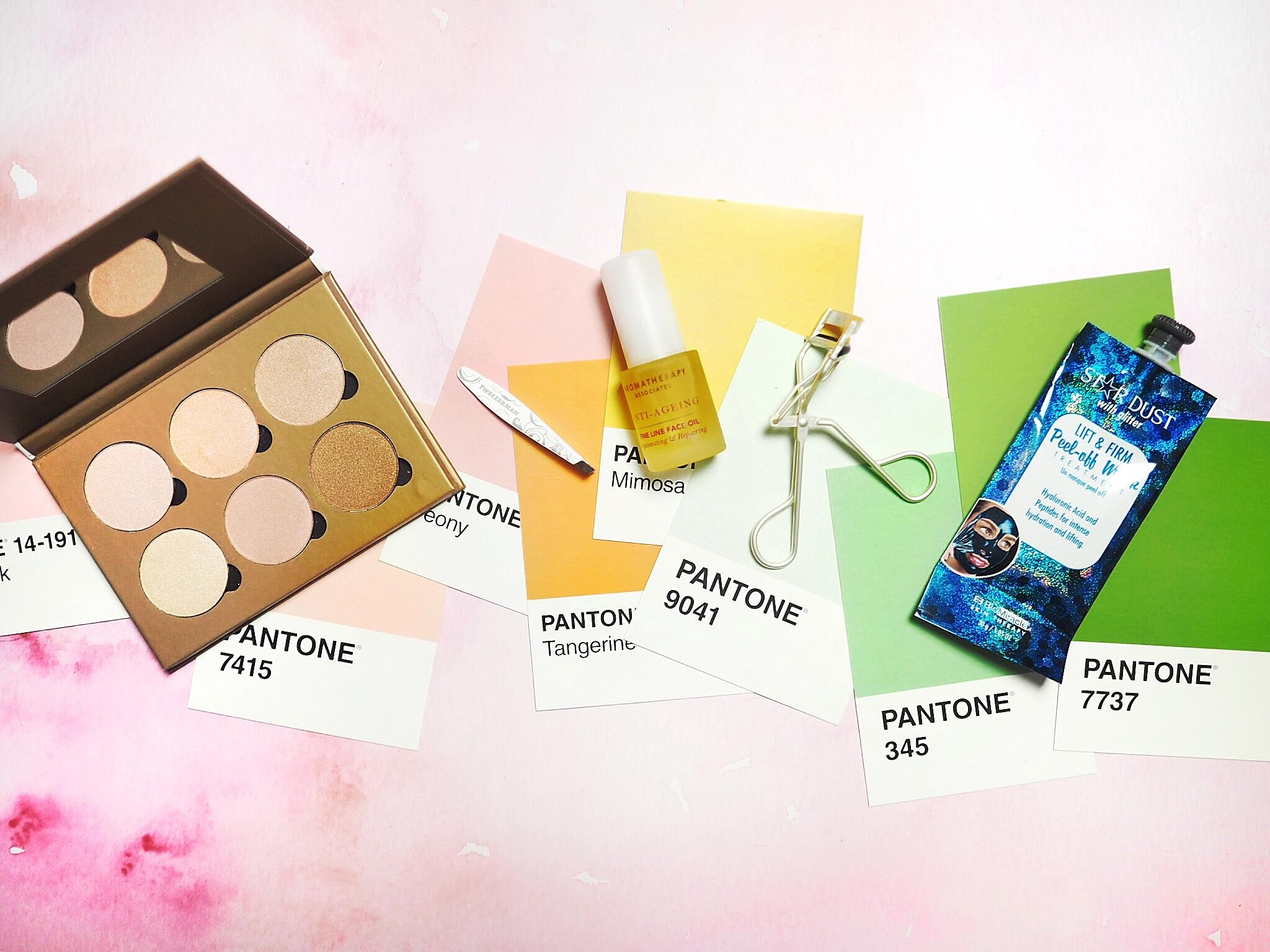 Welcome to the October Box!
This month we've mixed it up a bit with a few beauty tools as well from your favourite tool brand Tweezerman - we only bring you the best!  Actually, this set is nice enough to gift but pin in that thought as I talk you through the box!
Aromatherapy Associates Fine Line Facial Oil (15ml/ £58)  and all I can say is "wow'!  Full size, worth £58 which is more than double the price of the box on its own!  However, let's look at what this does as well shall we?  This is a super-rich face oil that reduces the appearance of fine lines, giving your skin a deep treatment, with anti-ageing oils of evening primrose and ximenia. Packed with essential oils of rose and patchouli it smells amazing and is suitable for all skin types.  At night think how soothing this is going to be as you drift off?
We then go to the Bellapierre Glowing Palette (full size / £40).  Now, you could quite easily gift this as well it's so gorgeous, but I chose this for you.  Cruelty free, Vegan, mineral cosmetics, these colours are just fabulous for illumising skin as nature tries to make our complexions look sallower (is that a word?). You can use this on eyes, cheeks, around the lips to emphasize your cupid's bow, it's just soo versatile I thought you'd love it.  No scary colours, suitable for all skin types and tones.
Tweezerman's Silver Chic Holiday Set (RRP £30) is just fabulous. One of their iconic mini slant tweezers and their classic lash curlers meaning that this season your brows and lashes are just going to look fabulous.
Brows, pluck from underneath, lashes, curl before using mascara - boom, done.  I know the box means this is great to give someone for Christmas, but do you really want to do that?  Do you?
Finally, I love this Bio-Miracle Glitter Mask (RRP £4.99).  It's vegan, no parabens, no animal testing, peel off and the glitter is completely environmentally friendly, breaking down into vegetable matter so it doesn't affect the Oceans.  Not only that, it works quite well too!  You'll get one of five, but each have amazing ingredients in them and you can get two uses out of each one with the screw top keeping it fresh - brilliant!
Jasmine Birtles is our podcast interviewee this month.  Jasmine has never had a job, which is just as well as she never wanted one.  Director of three companies, author of 38 books, TV presenter, money expert, lyricist and stand-up comedian (yes really), she's never found a job that incorporates everything she likes to do.  She had a portfolio career before it was fashionable and now even trains people in how to have one themselves.  She is best known as a money expert and TV personality who puts the 'funny' into 'money' and is talking to us
This box is worth over £130 so enjoy it and let me know what you think!